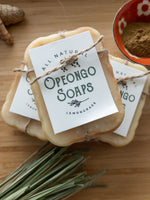 Why Opeongo Soaps?
Our soaps contain 35% Goat's Milk from local area herders or Rainwater that we collect. Rainwater has the perfect PH levels and a low mineral content, perfected by nature!
Buy now
What we are proud of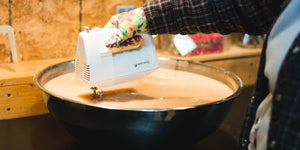 Cold Processed
We make all of our soaps using the cold-process method. Once the sodium hydroxide solution is added to the melted fats and oils, no external heat is required to keep the soap making reaction going.  The heat of the ingredients is plenty to drive the reaction to completion. All of our ingredients are sustainably sourced and products are minimally packaged for an ecologically sound mind.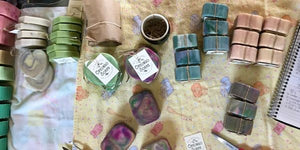 Finished with Care
Each and every bar of soap is hand cut, and polished to make a nice smooth, beautiful looking, wonderful smelling, sensational bar of soap!
Explore products- See how we care
Location
Opeongo Soaps
108 Crimson Maple Rd, Eganville, ON K0J 1T0
By chance or appointment only